Great things are happening at gatc LP to provide our clients with the best support and resources. In May 2020, Stephanie Rackard joined the gatc-family as our Manager of Human Resources.

With more than 20 years of experience in the industry, including significant expertise in the private manufacturing sector and specialized experience in Equal Employment Opportunity employment law, Stephanie has worked for several companies, including Tyson Foods World Headquarters in Springdale, Arkansas where she served as Director of Human Resource Operations. In this capacity she was responsible for overseeing 11 multi-state locations, 25 HR professionals and 8,500 employees.
She has also served as a Plant Manager and Director of Human Resources with Fouts Brothers/Smyrna Truck & Cargo in Smyrna, Georgia and utilized her skills in entrepreneurial settings, having co-founded a current and well-placed non-profit food program in Northwest, Arkansas, Promise Land Food Program, that at its height of operations provided more than 1600 hot free meals daily to children. Stephanie also operates her own multi-faceted company, Divinely Inspired Resources, that serves private and non-profit arenas within her areas of passion – food, personal development, and human resources.
While not an "original" Georgia native, Stephanie is part of the Bulldog Nation as a graduate of the University of Georgia where she obtained a Bachelor's of Arts in Journalism.  She also holds a Master's in Human Resources Management. In her spare time, she enjoys singing and raising her daughter Neila, who is 18 years old and college bound.
In her capacity at gatc LP, Stephanie will work with our CFO Amelia Wright, to direct human resources services, including involvement in onboarding new entities and new hires, and working collaboratively with our professional employer organization to provide counsel regarding employment related activities for our clients.
We are excited to have Stephanie onboard!  Feel free to reach out to her and extend a warm welcome!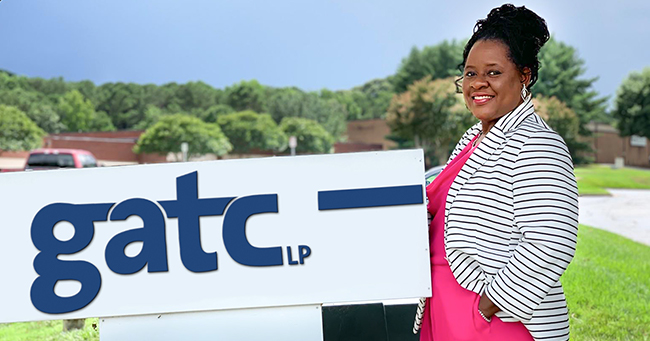 Email: Stephanie.Rackard@gatclp.com
Phone: (770) 493-9305